For the second part of our spring break, we decide to head to our most favorite resort, The One and Only Palmilla in San Jose del Cabos located right on the Sea of Cortez. For me returning to Palmilla is like meeting up with my best friend. The luxury, service, and friendliness of this resort is unparalled in the world. From the moment, I step out of my car greeted with friendly smiles and a delicious signature ice pop, I feel like I am home. The hotel was created in the 1950s as a luxury spot for the son of Mexico's president. Today with 173 ocean-facing rooms, discerning travelers can experience the luxury, intimate, Spanish Colonial style resort.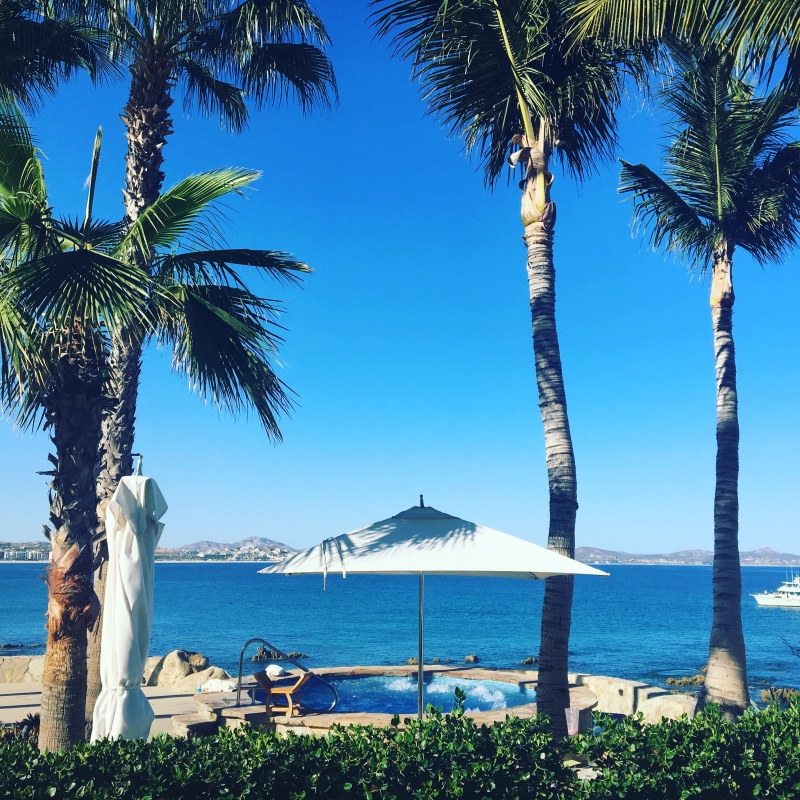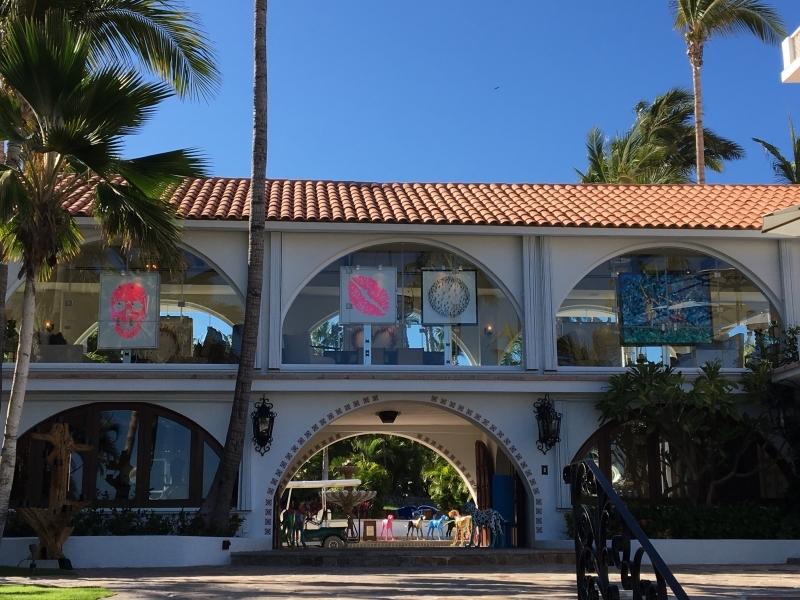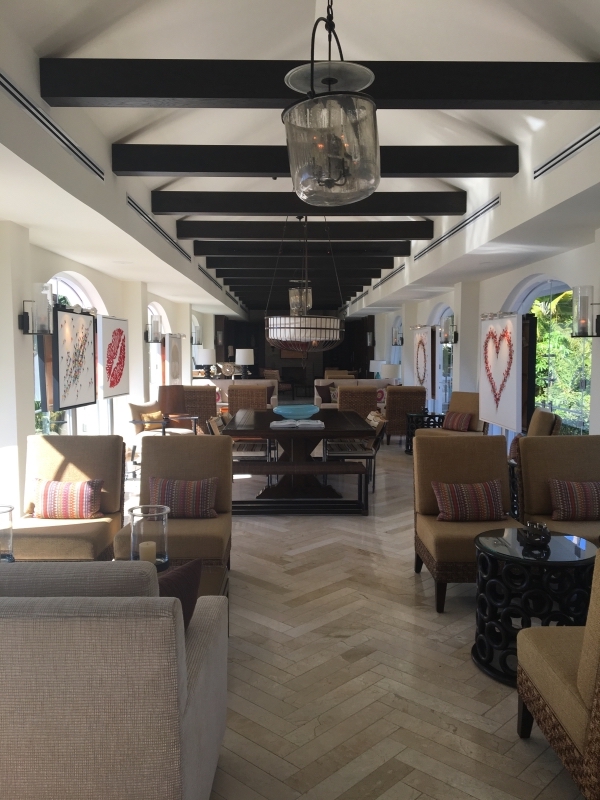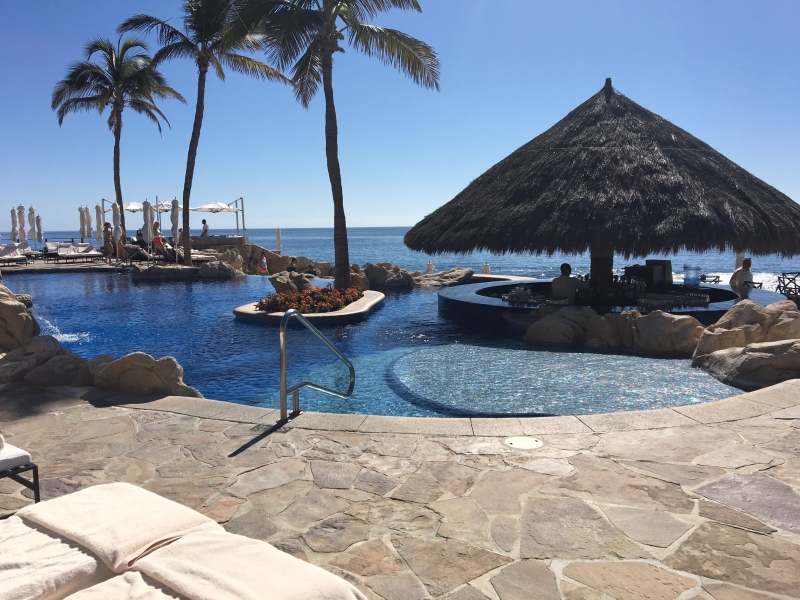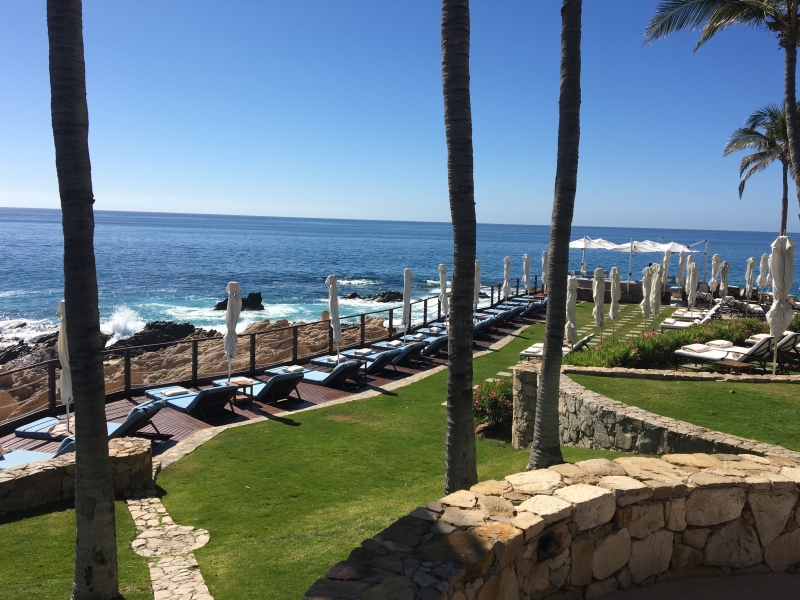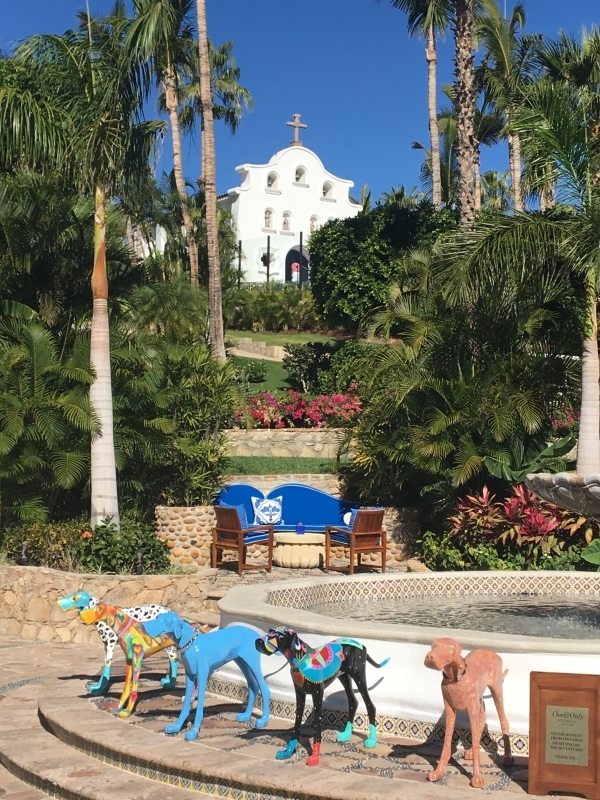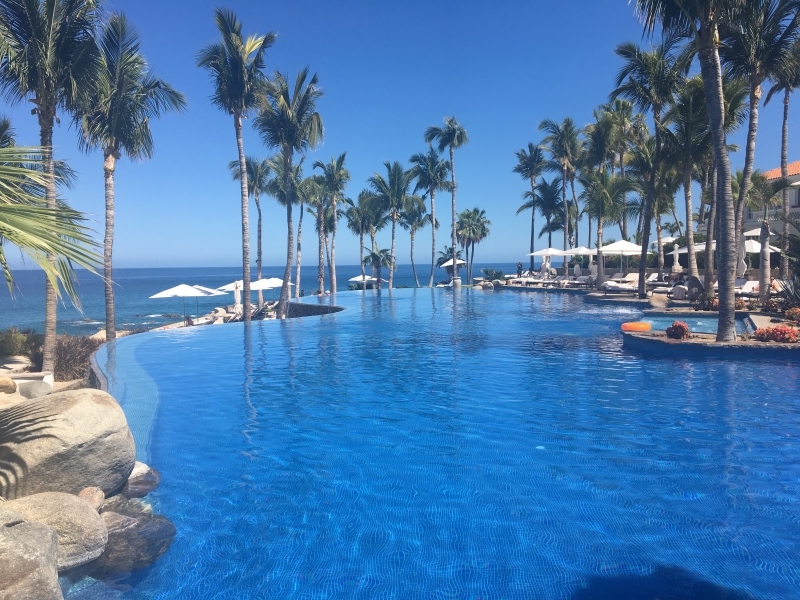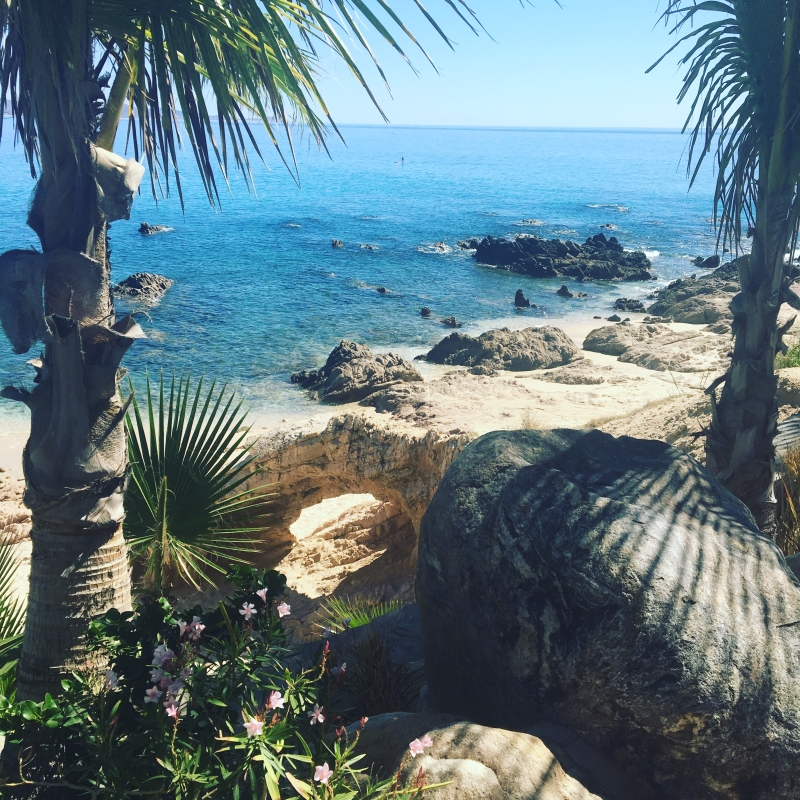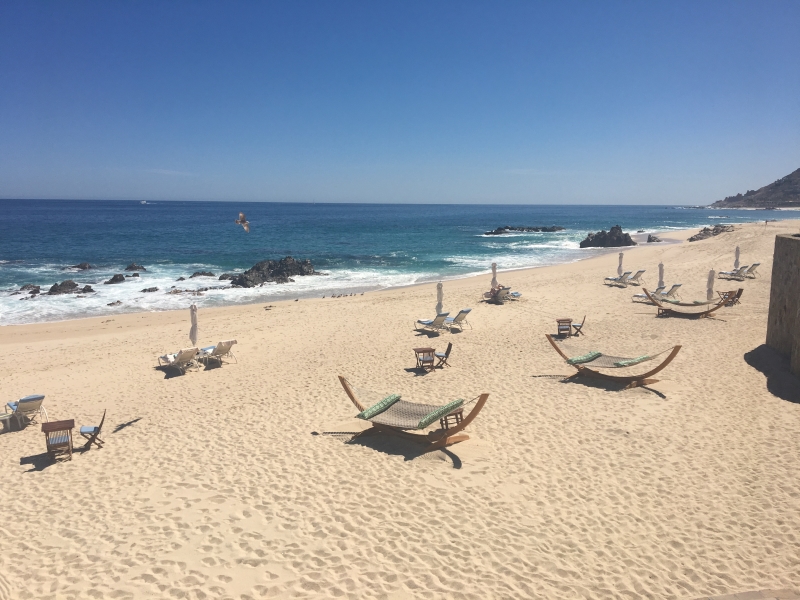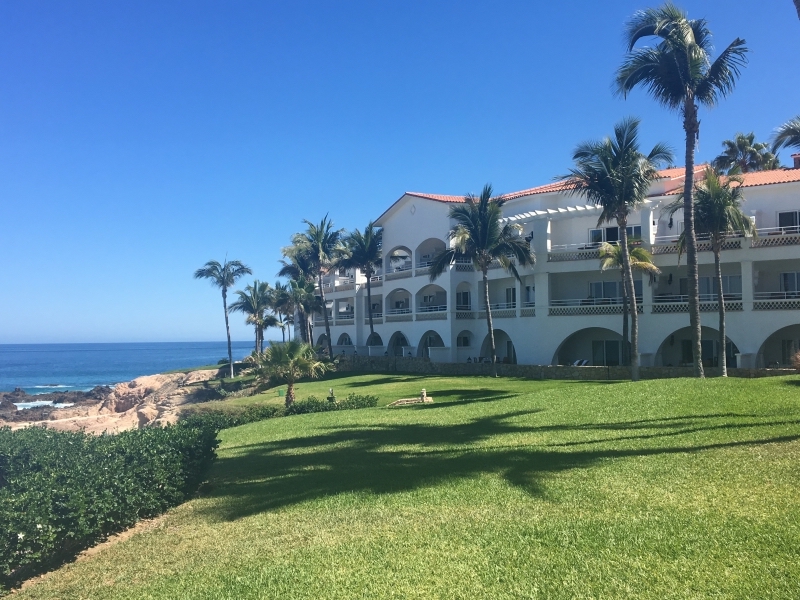 Every year when we come, we stay in the Casa Sirena. Our Oceanfront Pool Casita Junior Suite sits right on Turtle Beach where the sounds of the waves crashing fills the room. Our suite also features a small, private infinity pool which looks like an extension of the gorgeous Sea of Cortez. The décor is a beautiful, understated Mexican style creating a calm feeling accentuated by the candles and incense throughout the room. The rooms in Casa Sirena each have their own private butler. We were so fortunate to have both Lorenzo and Francisco who took excellent care of us. We also love the location of this room on the resort. Casa Sirena is located right next to the adult only Vista infinity pool which is centrally located. The walk to the gym, the other pool and all of the restaurants is short! My kids love this spot so much they don't care that they aren't right next to the Aqua infinity pool. For a larger room, I also highly recommend the Oceanfront One Bedroom Premier suite. These rooms are very spacious and have sweeping views of the Sea of Cortez.
I cannot write about Palmilla without pointing out the extraordinary service we receive every time we are here. I have never experienced the care and personal attention anywhere else like the One and Only Palmilla. Staff greet each person and each other with a humble yet warm acknowledgement, a hand over their heart. People are friendly and genuinely want to help. Our butlers made our stay so pleasurable. The staff at both pools couldn't be more accommodating. The hotel provided the ultimate in personal attention when they arranged for my daughter to have a private baking lesson with the executive pastry chef. More to come on that in a later post but it was a fantastic experience and made her vacation.
As you walk through the resort, the sense of peace and calmness is pervasive. The paths are lit with lanterns at night creating an elegant vibe. But as you walk the paths, you will also notice the calming smells of incense burning. All of your sense are at peace. Along the paths are cozy nooks with comfy chairs, hammocks, even a resident tortoise, Priscilla. My favorite art piece sits in front of the spa/gym area. This bronze female sculpture sits in a yoga lotus pose. Each day her beads are changed. She is a wonderful greeting when heading to the spa or for a workout. The spa is a MUST visit!!
I normally hate to tear myself away from the sun and my book but for this spa it is not a problem. After being shown to the ladies' locker room I awaited my masseuse by the ladies plunge pools. This quiet area surrounded by stone allows for the perfect way to being to unwind for a massage. It is from this small sanctuary that, you are picked up and escorted to your room. Walking to the private treatment room is like being Alice in a peaceful Wonderland. The curving paths surround by stone walls, plants and sculptures creates the feeling that you are in your own private retreat. It would be very easy to get lost happily here. Each treatment room has a small outdoor sitting area. My 90-minute massage was fantastic!
The hotel features three restaurants for dinner: Seared, Suviche, and Aqua by Larbi. Both pools have lunch service and a bar: Breeze at the Vista pool and Aqua by the other. If you opt to sit at beach, Pelican Beach Grill provides a casual lunch with cervezas and margaritas if you so choose! Seared, a Jean Georges Vongerichten, presents seafood, steak and an extensive wine list. Right next two Seared is Suviche, serving sushi and ceviche. Suviche is small but delicious. Our favorite dish to order- steak or shrimp which you cook on a hot stone at the table. Aqua by Larbi, presented by Chef Larbi Dahrouch, serves a menu of Mexican farm to table cuisine. The paella is to die for!
Art places an important role at the One and Only Palmilla. In the Library and throughout the lobby, the hotel currently features works by artist Jane Waterous. These modern pieces are fantastic. Each uses bright colors to create an image, word, or shapes. They add an interesting element to the Mexican décor. Waterous,, who visits Palmilla several time a year, is world renowned. Her pieces appear in private collections all over the world. They are fantastic!
Palmilla also has an Art Lab located in the Art Loggia adjacent to the Vista Pool. Guests can arrange a private art lesson with a local artist in residence. Various types of techniques and media can be explored. In the Art Loggia the resort offers monthly art exhibitions.
The One and Only Palmilla is a gem. I cannot say enough about this luxurious, elegant resort. The resort excels in every way: service, spa, cuisine, accommodations. I have yet to find another resort that reaches the same standard. The One and Only Palmilla is the ultimate in luxury and service providing a peaceful, memorable vacation.
Quick Links